Karben Copy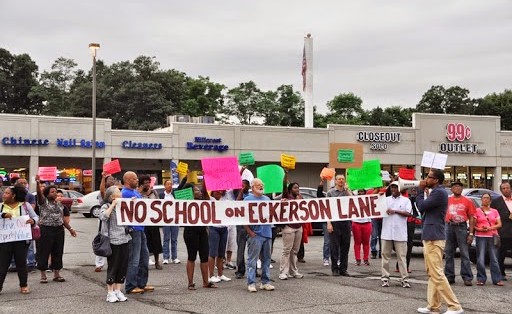 Religious leaders from Rockland County head to Albany Wednesday to escalate their protest against the Hasidim administering the East Ramapo public schools.  They want Governor Andrew Cuomo to seize control of the district from its elected board, alleging the yeshiva parents who serve on it are shifting funds from the predominantly minority school system to Jewish religious schools.
Friday, the Department of Environmental Conservation is set to determine just which municipality will be lead agency in a bitterly contested environmental review process in the Town of Monroe.  At stake is the annexation of 507 acres of undeveloped landto the Satmar Hasidic village of Kiryas Joel in Orange County.  The annexation would increase the nearly 25,000 person community's population by 15,000 and produce new zoning guidelines for the land that would permit construction of a thousand large apartments for big Hasidic families.
Toxic runoff from a battle over a proposed 396-unit Hasidic townhouse development in Sullivan County is playing a role in a state Department of Human Rights investigation of anti-Semitism in the Pine Bush School District.  The potential influx of Hasidim has local residents demanding changes in state Education Law to diffuse the ability of new residents to elect representatives to the school board.  They say they want to prevent "another East Ramapo."  Earlier this week, village officials opposed to the Hasidim shut down the community's Jewish ritual bath and issued stop work orders for a Kosher restaurant and Judaica store.
The Hasidim are fortified by demographic trends that seem to make their dominance in the region's politics an inevitability- the same trends that agitate those determined to stop them.  Population growth in the three exclusively Hasidic Villages of Kaser (Rockland), New Square (Rockland) and Kiryas Joel (Orange) averages 5% per year.  The community's leadership has begun planning for the long game, worrying a bit less about beating Hasidic opponents in the short run and more about mapping a long term strategy for how to manage its substantial political clout.
Hasidic leaders say it is inadequate state education aid rather than any sectarian strategy that is responsible for a East Ramapo's troubles.
---